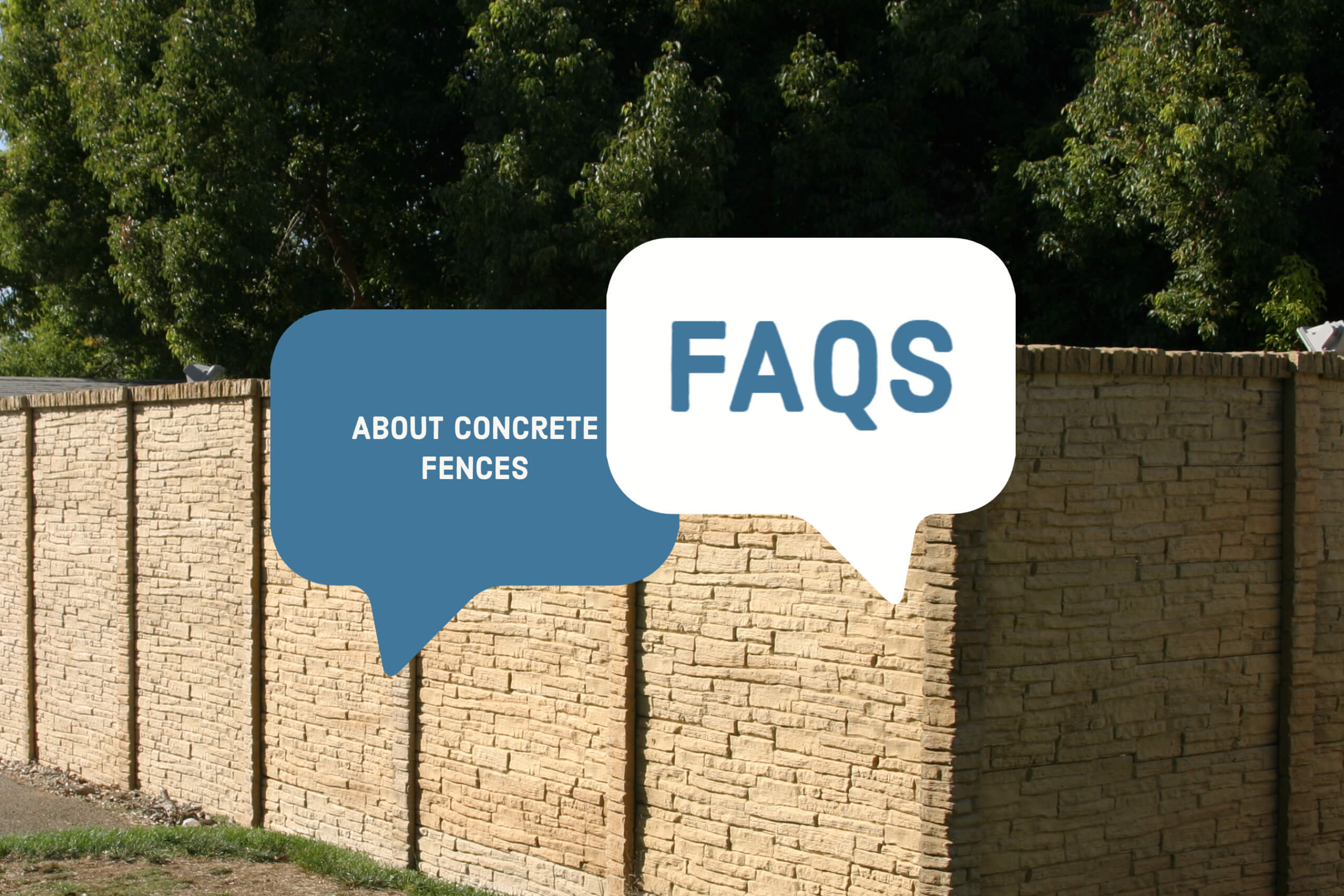 FAQ
How long has your company been in business?

Our owner Chris Miller has been in the business for over 20 years and started this company three years ago when he moved back to Texas with his family.

Where are you located and do you have conventional office space?

Our main office is located in Flint, TX but we work all over Texas and frequently have a representative in DFW, Houston, Austin, or San Antonio on any given day.

Does your company pull permits?

We pull permits as necessary for our clients.

Will you contact my utility company to verify the location of buried lines?

We always call 8-1-1 before the start of any project to make sure no utility lines may be in the proposed fence line.

When is payment required? Do you require a deposit?

Each project is individual and we typically try to work with each customer's individual needs in regards to payment.

Will you provide a firm written contract?

We require a contract to be signed by our representative and the financially responsible party before any material order is placed. This protects our customers and our company.

Do you provide references from satisfied customers?

Our testimonials are available on our website and we recommend Google for honest reviews from real people. We pride ourselves on maintaining excellent customer service and a willingness to go above and beyond for our customers.

Will you use subcontractors for any part of the fence installation process?

All of our employees are Hilltop Concrete employees. On occasion we may be asked to install a gate or perform another scope of work within our contract; in these cases, we will work with a subcontractor.

What is your policy for waste removal and cleanup?

We make every effort to leave the site in a better condition than when we arrived and expect our employees to take responsibility for their work environment.

What is the width of each fence panel you plan to install?

The dimensions of our concrete fence systems are typically 56 5/8 inches long by 12 inches high by 2 inches wide at its maximum and no less than 1 ½ inches wide at its minimum.

How deep will your company set the posts? Will you use concrete?

The depth of the piers will depend on the overall height of your fence. For an average 8' high fence, we set our post in a 5.5-ft deep hole that is typically 12-18 in diameter. We set each post in concrete and add rebar cages where additional support is required.

How will the slope in my yard be handled (if any)?

For most grades, we accommodate the slope on your property by stepping the fence up or down to follow the final grade.

Will the owner or foreman of the fence company be present during the job?

Each crew has a site superintendent present during every installation. In addition, our Operations Manager makes frequent site visits before the start, during and after each installation. Additionally, each job is monitored with daily progress reports to our Operations Manager.

How should the fence be maintained when you have finished the job?

We recommend walking the fence twice a year to check for cracks or chips needing to be sealed. Preventative maintenance is the key to your new concrete fence lasting a lifetime.

What is your installation warranty?

We have a standard 5-year warranty for most of our work.

How long is your quote/estimate good for?

All formal quotes from our company are good for 30 days.

What is the timeline for installation?

That depends on the size of the project and the location.

Can you ship products outside of Texas?

Hilltop Concrete is happy to fill material-only orders for our out-of-state customers.

What are precast concrete fences used for?

Our precast concrete fence systems have been utilized on a number of different types of projects including public works projects ranging from substation enclosures to highway sound barriers. They have also become a more popular choice with commercial developers to meet local screening wall codes for multi-family developments. Hilltop Concrete has also worked with homeowners and HOAs to secure their properties with a durable yet aesthetically pleasing fence.

Why should I work with Hilltop Concrete?

Hilltop Concrete employees are experts on concrete fences. We only manufacture and install concrete fences. Our goal is to always leave a customer satisfied. Our dedicated team has over 40+ years of experience specifically in the precast fence industry. This is not an 'add-on' product for us or something we do to fill in the time, this is what we do. Our team is here to ensure that your precast fence project goes as smoothly as it possibly can.

Can I purchase the material and install the system myself?

While we provide a full turnkey service to our Texas customers, you can certainly purchase the product and install it yourself. 'DIYers' have been doing this for a long time. We will supply you with detailed step-by-step guidelines and our project managers are available to answer questions as well.

Is there a pattern only on one side?

No, the system is manufactured in our proprietary molding systems that have the same pattern on both sides of the system.

How long will a precast concrete fence last?

Precast concrete fences can withstand the test of time! A precast concrete fence can offer 20+ maintenance-free years and will still look as good as the day it was installed!

How much does a precast concrete fence cost?

Cost depends on a couple of factors. We take your location, the size of the concrete fence requested, and the scope of work required and provide you with a price that takes all those factors into account.