4 min read
How Tall Should a Concrete Fence Be?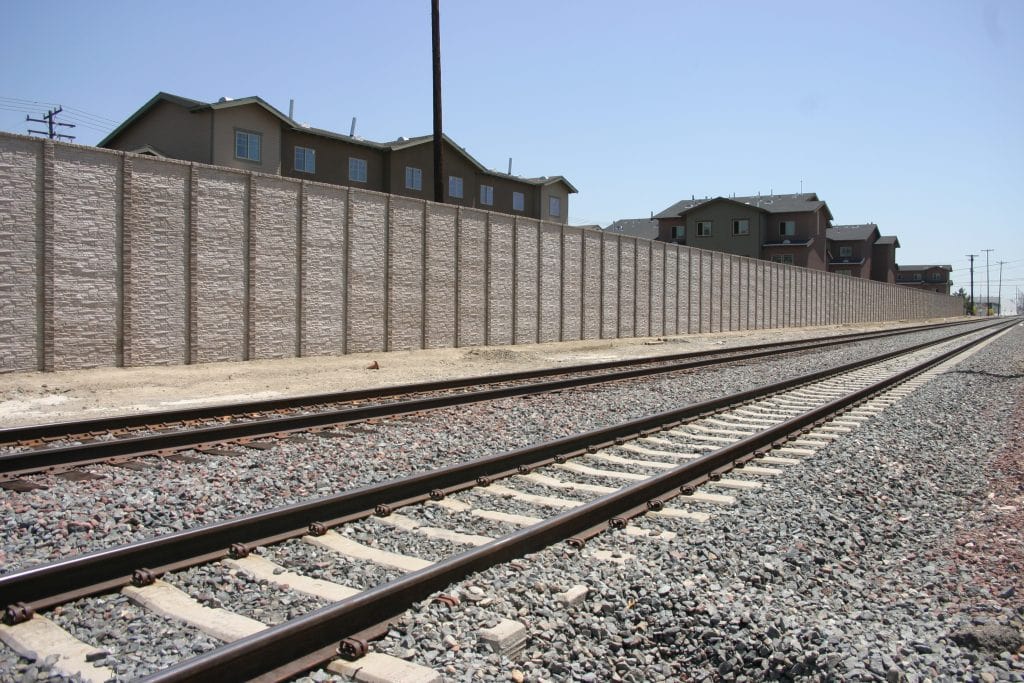 One of the most important questions to answer before installing a new precast concrete fence system is determining the overall height of the fence and there are many factors to take into consideration when doing so. Taller is not always better. While it may be tempting to jump straight into a taller fence, it is not always practical, necessary or even allowed in some areas. Before you invest in a fence, Hilltop Concrete wants to point out a few key considerations to help you decide whether you need to build a taller fence or settle for a shorter option.
One of the first things to consider is what purpose will your fence serve? There are many reasons why a fence is needed and being able to identify your specific needs will help to make the decision for height easier. For example, if installing the fence on a private residence for the purpose of privacy a standard 6' height would provide ample privacy and is sufficient to block any neighbor's view from your backyard. The same holds true if you are looking for containment options for pets or children. However, if you are looking to install on a commercial property, a taller 8' or 10' height may be more appealing and make more sense. A taller fence for a commercial property provides greater security and can be used to help ward off trespassers and possible vandalism because it takes more effort to scale a taller fence. Each of our precast concrete fence systems can be customized to provide the proper height for the purpose of your fence.
In addition to determining the purpose of your fence, you should be clear about where your fence will be located and we are talking more about where on the property will your fence be located instead of about installing at property lines. For example, will it be installed along the front of a residential development? The purpose of a precast concrete fence at the frontage of a residential development may be to provide prestige to the property or to provide security but it is also important to maintain a warm and welcoming appearance. Here, taller may not be better based on the location. The opposite may be true if installing at the rear of a commercial development. A taller option may be desired simply based on the fact that the fence is located at the rear of a property and the welcoming appeal may not be as important as providing a deterrent to unwelcome guests. Location is a significant factor in determining the height of your fence and goes hand-in-hand with the purpose of your fence.
An often overlooked factor is whether your city or county has fence height restrictions. This factor may supersede your personal preferences for the height of your fence and may require extra work in ensuring your newly installed precast concrete fence meets codes and regulations. County or city regulations often dictate the minimum and maximum fence heights and Homeowner Associations often have maximum fence height requirements, along with color and approved materials that can be used. Hilltop Concrete's team is skilled in working closely with cities to ensure that all codes are met and permits are secured before beginning work on any project so you can rest assured your new fence is in compliance.
Another factor to consider is noise. The height of your precast concrete fence plays an important role in determining how effective it is against noise pollution. A precast concrete wall is an incredibly effective tool to combat ever-growing noise pollution issues in large cities or where traffic may be heavy. By building a solid structure between a development or shopping center and the source of noise pollution, the sound is bounced back instead of continuing its path forward. Built at an average 'line of sight' height, a reflective sound barrier can reduce noise pollution by 5 decibels. The taller the wall; the greater the reduction of noise pollution. Hilltop Concrete recently installed an 8' height wall around a ready mix concrete facility and the noise reduction was significant when standing on the outside of the wall versus the inside of the wall.
At Hilltop Concrete, we take pride in our precast concrete fence systems and the fact that they can be fully customized to suit your desires and needs. We are here to assist with every aspect of planning and installing your precast concrete fence, including determining the best height for your new fence! We are headquartered in East Texas with projects located throughout Fort Worth, Dallas, Houston, Austin, San Antonio, and Waco and we offer shipping options to our customers outside of Texas. Reach out to us today at hello@hilltopconcreteco.com or by phone at 903-630-5465 to learn more about our products and how we can become your trusted concrete fence contractor!