4 min read
Top 5 Reasons for Investing in Precast Concrete Fencing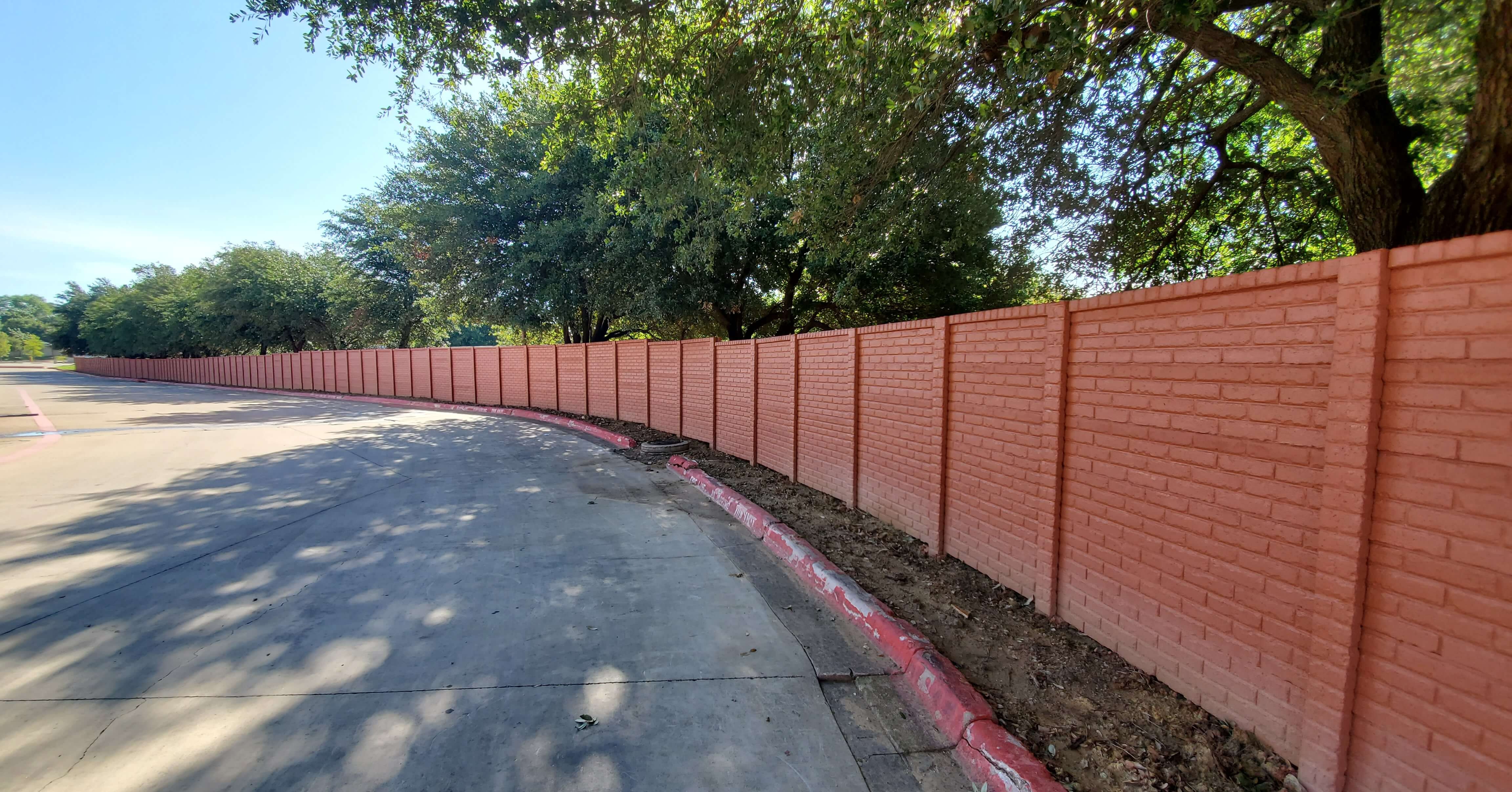 If you are considering building a fence for your project or property, you've likely done some research on the different fencing options available on the market today in order to get an idea of what you would like and what will best suit your needs. Hilltop Concrete is here to tell you that if you haven't considered a precast concrete fence it should be on your list! When a full-scale masonry wall is too expensive and a wooden picket fence just doesn't cut it, Hilltop's precast concrete fence systems can be the solution you are looking for. Our concrete fence systems are one of the most economical and easy ways to create security, define clear boundaries, provide a sound or visual barrier, or add the perfect finishing touch to your property. We have selected a few of our top reasons for investing in a precast concrete fence.
A fence is meant to send a message to keep out, however, not all fences convey that message well enough. If you want to keep trespassers out, then a precast concrete fence system from Hilltop Concrete is the perfect solution. Our precast concrete fencing options provide security that is second to none and offers a sense of security that you just do not get from other fencing options. With this gained security comes privacy that cannot be beaten. Because our systems can be configured at various heights, the property owner, as well as adjoining neighbors, are able to maintain the privacy they desire.
Precast concrete fence systems are a beautiful addition to any property and at Hilltop Concrete we have a variety of fence options to choose from. Hilltop Concrete offers an OldBrick system that resembles traditional brick, a StackedStone system that replicates the look and feel of hand-laid stone, a ChiselStone system that resembles chiseled slate masonry, a WoodCast system that replicates the modern shiplap wood fencing, and a RanchRail system that replicates a traditional rail-style wooden fence. To top it off and add a special touch, all of our systems can be painted or stained to match any environment meaning that your wall can be customized to your suiting.
Our systems are virtually maintenance-free meaning you never have to worry about fading, warping, or replacing your fence due to the harsh weather conditions Texas experiences. Other fencing options are susceptible to the natural elements and will require timely and costly maintenance throughout the years in order to try and maintain their beauty. With Hilltop's precast systems, cracking, deterioration, warping, or rotting and insects are never a problem because our systems are made of 5,000 PSI strength concrete that is not impervious to water or susceptible to other elements. With a precast concrete fence, property owners are provided the peace of mind they deserve and can spend their time and money elsewhere when it comes to maintenance on their properties. Our precast concrete fencing systems will provide a long-lasting and durable option that will look as good as the day it was installed years down the line!
Another great advantage of Hilltop's precast concrete fence systems is the ease of installation. Because all of the components of our systems are manufactured in a controlled environment and shipped to each site as needed, installation is much easier to control and significantly quicker than other fencing options. Precast also means we only have to place the fence rather than build it from the ground up. This takes a load off of your plate so you can focus on other things that need to be done for the completion of your project.
Our precast system means that we are able to provide a turnkey product without having to wait for concrete to cure onsite. This benefit means that we are able to minimize the overall cost associated with the product and we are able to pass those cost savings down to our customers. Additionally, the speed and ease of installation save money by keeping labor costs to a minimum. Most other fencing options available are labor-intensive, meaning that job site labor costs rise. And because all of our systems are virtually maintenance-free and incredibly durable, you save time down the line because you never have to worry about costly (and timely) annual maintenance or repairs.
Installing a fence for your project or property is a big investment and with Hilltop Concrete's precast concrete fence systems, you can feel confident that you are investing in a product that will last a lifetime with superior benefits to any other fencing option available. Not only do we take great pride in products and systems, but we are proud of the level of dedication that we provide to each one of our customers. Our team is available to assist with every aspect of planning and installing your precast concrete fence from conception to completion! We are headquartered in East Texas and we are excited to announce that we recently opened another office in Fort Worth to better assist our DFW customers. Reach out to us today at hello@hilltopconcreteco.com or by phone at 903-630-5465 to learn more about our products and how we can become your trusted concrete fence contractor!