3 min read
The Cost Factors of a Concrete fence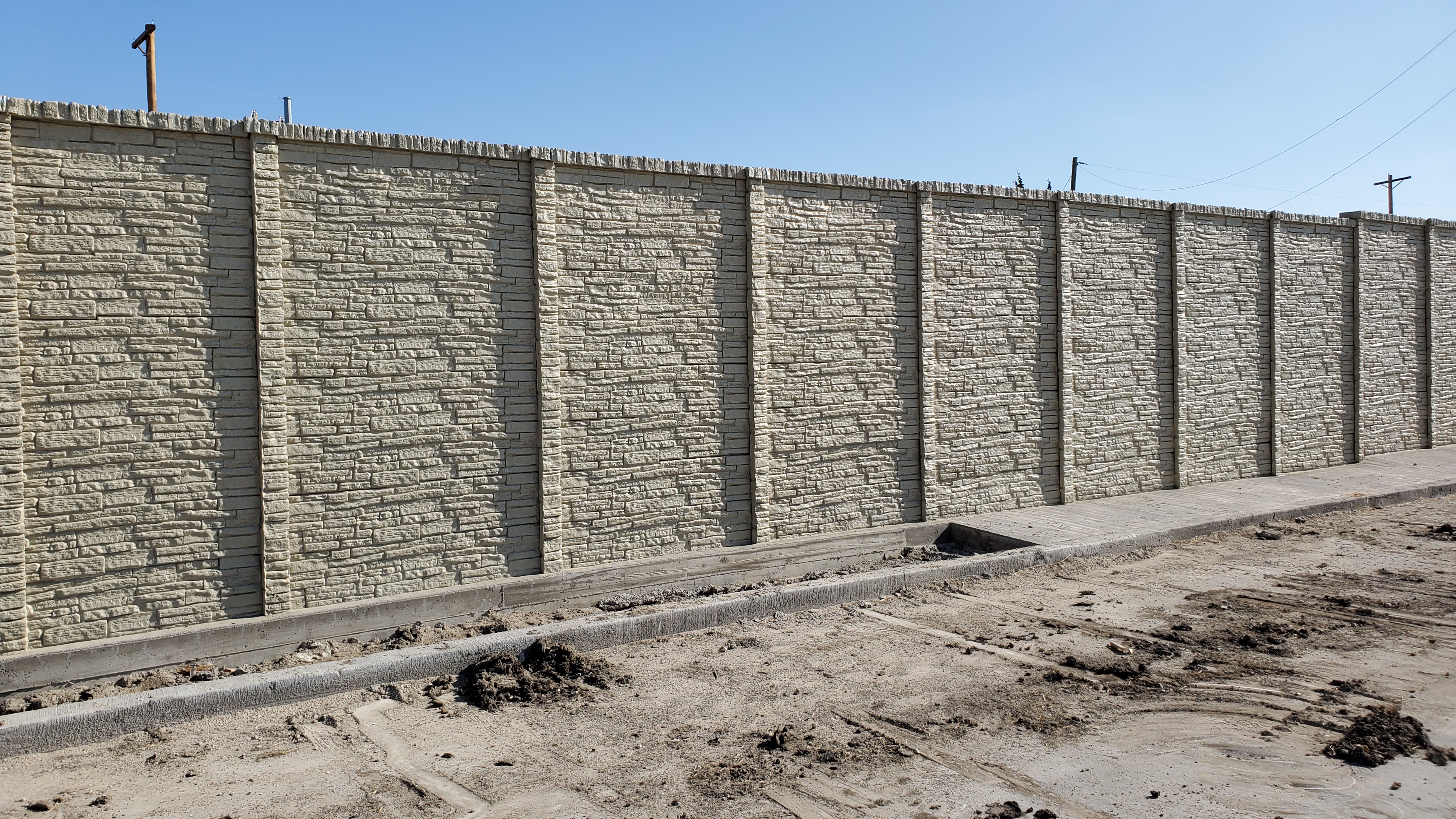 The most frequent question we receive is "What will a precast concrete fence cost?" While there is not a "one-size-fits-all" answer and we are not able to set an exact and universal price for a precast concrete fence, Hilltop Concrete has listed below the numerous factors that contribute to pricing each individual project. Our team is available to work closely with you in order to gather the information needed that will determine the final cost of your precast concrete fence. Start with the basics. Height and length are obviously two of the greatest factors when you begin pricing a concrete fence. This will be determined by the layout you need and what purpose your precast concrete fence will serve. Another factor will be the location of the site. The site location is used to help calculate shipping costs and installation costs. We often prefer to send one of our dedicated team members to join you in a site walk to help identify any onsite difficulties that may not be able to be determined on paper. Things we look for while onsite will include the location of utilities, ease of access for installation, soil conditions, and accessibility for delivery and concrete. These factors can sometimes prove to be challenging but we can reduce the financial impact if we are aware of these challenges upfront. Our team is also available to help determine if there are city licensing requirements or permitting that must be addressed prior to installation.
One of the greatest advantages of Hilltop Concrete's precast concrete fence systems is that it is cost-efficient by nature. Because all of our precast concrete fence components are precast, we are able to provide a turnkey product without having to wait for concrete to cure onsite. By using offsite precast production, products are manufactured in a controlled environment that requires less onsite labor and lessens the impact on a jobsite. We understand that one of the most costly issues on a jobsite is the delay in material and how one delay can impact the entire job schedule. Therefore, our team carefully coordinates the manufacturing and delivery of the product to ensure that your jobsite is never slowed down due to delay in material arrival. Through our manufacturing and delivery methods, we are able to minimize the overall cost associated with the product and delivery and we are able to pass those savings on to you from the beginning.
The installation also plays a large factor in the overall cost of a precast concrete fence. While saving money upfront by deciding to install the system yourself may seem like an attractive option, it could actually end up costing you more in the long run. While we are more than happy to provide your installers with a DIY installation guide, we all know that jobsite conditions can change and sometimes obstacles arise that have to be overcome on the fly. In these cases, an inexperienced installer may not make necessary onsite adjustments that experience could overcome and provide a successful solution. This can cause issues down the line that may require repairs in an untimely manner. Our installers have many years of experience installing all of our systems and have been specially trained to provide a solid installation the correct way, the first time, and often in less time onsite.
It is also important to factor in costs associated with maintenance and it is beneficial to look beyond the initial price tag. While it may be cheaper to install another fencing material upfront, such as a traditional style wooden fence, there are costly repairs and possible replacement that must take place with this type of material. Wooden fences are susceptible to termites, weather conditions, and warping. All of these factors take a toll on the integrity of the fence and will result in maintenance costs, time spent making repairs or cost to completely replace a wooden fence that may not be considered upfront. With a precast concrete fence system from Hilltop Concrete, maintenance is usually as easy as providing a simple cleaning when necessary. An annual cleaning will also give you the perfect opportunity to inspect the fence line and detect any problems early on before they become a larger problem. Ultimately, a precast concrete fence system requires little to no maintenance, providing lifelong savings that other fencing options cannot offer.
Installing a precast concrete fence for your project is a big investment and with Hilltop Concrete's precast concrete fence systems, you can feel confident knowing that you are getting the best priced precast concrete fencing solution available while still maintaining the quality and durability you expect on your project. Combined with our knowledgeable, trained and experienced installers, our precast concrete fencing systems will provide a long-lasting and durable option that will look as good as the day it was installed years down the line! At Hilltop Concrete, we take great pride in our precast concrete fence systems and we are proud to have a team that offers a level of dedication that is second to none. Reach out to us today at hello@hilltopconcreteco.com or by phone at 903-630-5465 to learn more about our products and how we can become your trusted concrete fence contractor!